Client Services
We believe, every assignment is important, as every search is unique one way and other. Since we are committed to a world-class service management team in our enterprise, our sustained endeavour is to focus on quality and expeditious execution of the assignment to the satisfaction of our client. Toward this objective, we provide the following client oriented services.
Recruitment Process
Critical Assessment of client's needs vis-à-vis nature of project/business and job description/candidate profile, as required. Also, to understand client organization, value systems, business interests and performance expectations.
Resumes collected from Database, e-mail, post and walk-in candidates are reviewed to ensure suitability of prospective candidates against specific requirements and then screened to narrow down to suitable ones.
Screened candidates are contacted to ensure their availability and willingness for the job to arrive at the most prospective ones.
For senior management positions, majority cases is only through personal reach in industry.
Resumes of candidates best suited for the position are forwarded to client for review and short-listing for their interview.
Selected candidates are informed in advance for attending client interview.
All along during the process of recruitment, client is regularly apprised of the progress and status of the assignment. Simultaneously, prospective candidates are kept posted on development.
Trade testing is conducted for skilled and semi-skilled workers, wherever required.
The highest ethical standards are maintained with due sensitivity and strict confidence for all assignments during entire process of recruitment.
To source specific type of candidates and large manpower requirements, advertisements in the press (leading dailies) and web sites are made.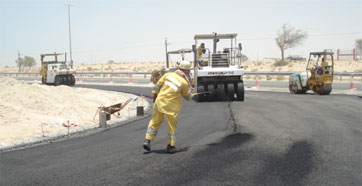 Our Team
Our core team consists of business heads, recruitment and logistics coordinators and Industry experts to study relevant details of every assignment and outline specific methodology, to be adopted to provide the best service to the client.
Our Facilities
We are conveniently located in the heart of the business district of south Mumbai, in close proximity to major consulates, airline and government offices, medical establishments, hotels and conference centers. Our office is designed with modern amenities and communication systems to suit all client requirements.
Allied Services
We also provide secondment services for projects, wherever the client intends to outsource design and detailed engineering, procurement assistance, construction supervision services for their EPC/LSTK/MEP contracts in major projects to control cost and time, by organizing such service packages from leading Engineering Consultancy companies having proven expertise in the field.
Besides, short term deployment of specialists for project activities is also organized in similar manner to suit the client's requirements.